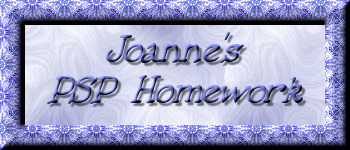 EXAMPLE 1
The Lesson
I, also, have a 50 year old photo! This is the family Thanksgiving gathering at Grandma and Grandpa's house. This one is staged though. All the kids ate at the card table!
In the first photo, I have started cloning away the spots from the old picture. I also "turned on" the light on the right.
In picture two, I continued to make cosmetic improvements. And, started to dim the flash reflections in the back window.
Picture three shows the final results. I cropped the image to eliminate the foreground chair.