Sherman Edward Flanagan Jr.
Branch/Rank: United States Air Force/O5
Unit: 355th TFS, 37th TFW, 7th AF
Date of Birth: 08 April 1930
Home City of Record: WESTMINSTER MD
Date of Loss: 21 July 1968
Country of Loss: South Vietnam
Loss Coordinates: 162148 North 1070913 East
Status (in 1973): Killed In Action/Body Not Recovered
Category: 3 (Doubtful knowledge: This category contains individuals whose loss incident such that it is doubtful that the enemy would have knowledge of the specific individuals. [e.g., aircrews lost over water or remote areas.])
Aircraft/Vehicle/Ground: F100D #2905
Refno: 1232
Source: Compiled by P.O.W. NETWORK from one or more of the following: raw data from U.S. Government agency sources, correspondence with POW/MIA families, published sources, interviews and CACCF = Combined Action Combat Casualty File. Updated 07/2003.
REMARKS: CACCF/CRASH/PILOT/NATIONAL GUARD
According to researcher, Bruce Swander, Flanaghan may have been the first Nat'l Guardsman to be killed from MD.
LTC Sherman Flanagan was in the Air Force National Guard. On July 21, 1968, his F100D airplane crashed on land. His body has not been recovered. LTC Flanangan was married. Sherman Flanagan's name appears on the Vietnam Memorial Wall in Washington, D.C. It is located on Panel 51W, Row 025.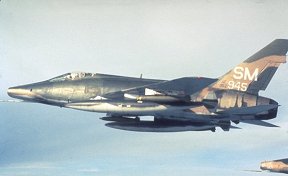 To help, participate in Operation Just Cause, click here