Gerber's Kieren from LazyM Ranch
Introducing our new little boy!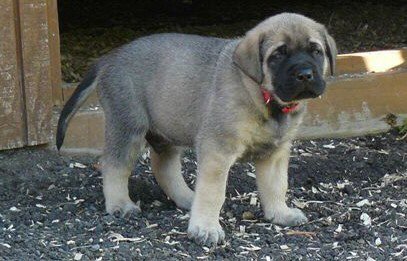 Kieren at 5 weeks of age
Thank you to Diane at Hidden Acres Farms and Kerry at LazyM American Mastiffs for helping us bring this wonderful boy into our family. Daegan certainly is thrilled to have a playmate and a nephew now living with us.(Kieren's dad, Dozer, and Daegan have the same parents from Deepwood Acres American Mastiffs)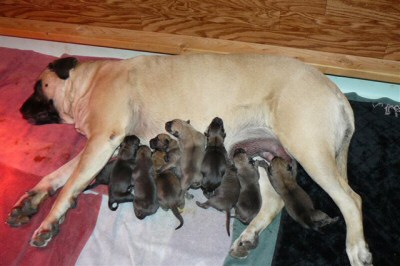 &nbsp:&nbsp:&nbsp: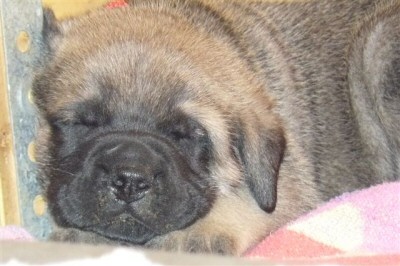 Here I am with my mom Zoey and my 5 brothers and 4 sisters. And then there is a picture of just me!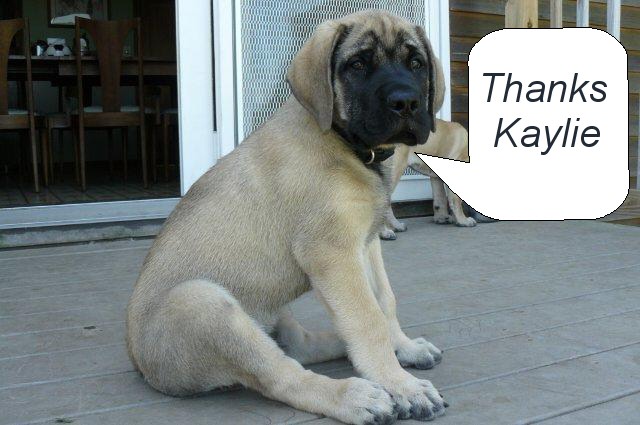 Hi Kaylie. Look how big I have grown. I am almost ready to go to my forever home. My new family is really excited about getting me. They wanted me to tell you that they were very glad to know that you took such good care of me when you visited the farm. Your grandma will know how to get to my growing up pages on the computer, so when you visit, you can check in on me and see where I live and how big I am getting. See you soon. --Kieren
Happy Birthday, Kaylie. Click HERE to see your birthday card.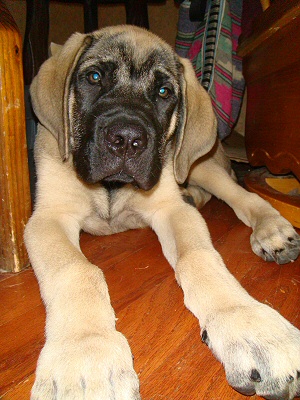 FEET!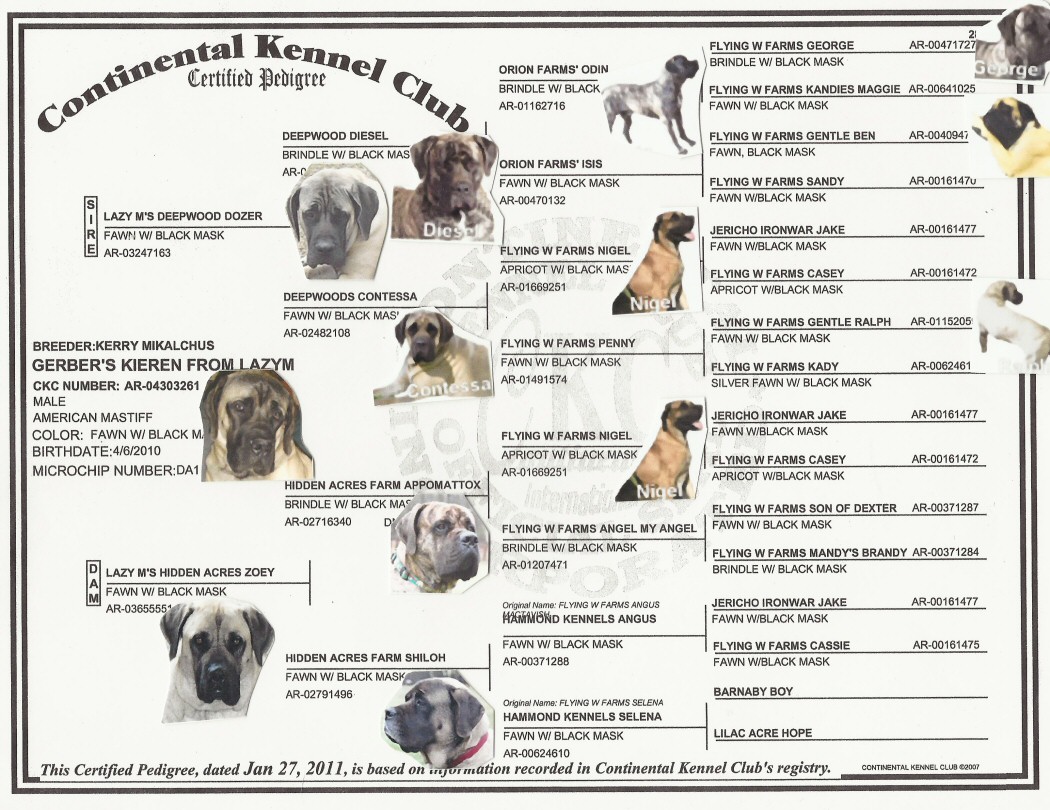 Auntie Daegan's Pages