Daegan at 3 months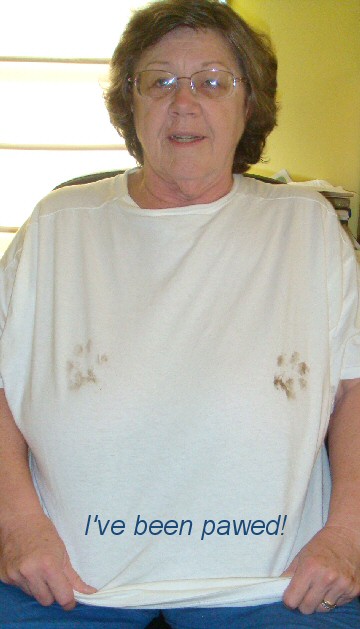 Daegan was outback chasing leaves that were blowing around in the wind. All of a sudden, she did a 180 and came racing back to me. She caught me off guard and that resulted in my newly decorated T-shirt!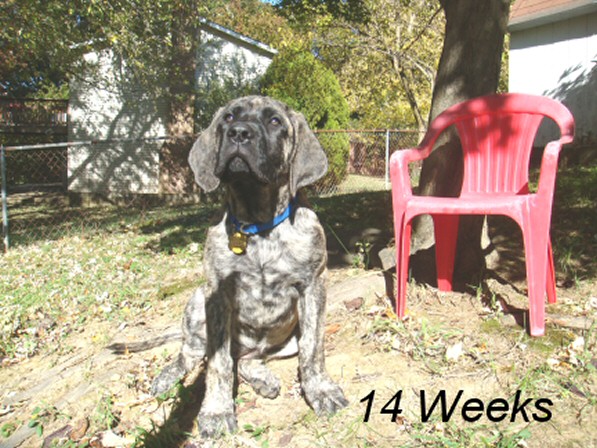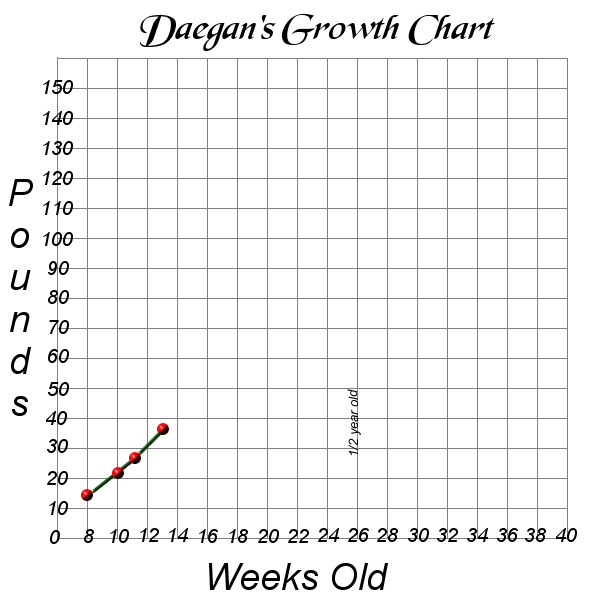 At 14 weeks, Daegan visited the vet for her booster shots. When weighed, we found that she had gained 11 pounds in the last 3 weeks. Guess she is hitting a growth spurt!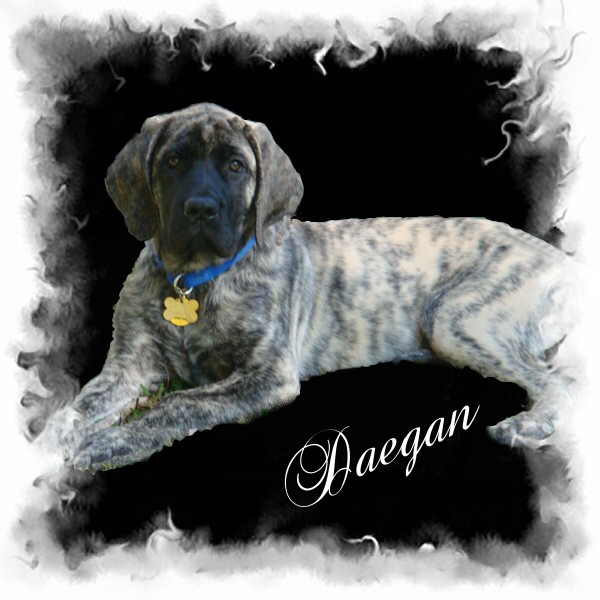 Daegan says the best part about Autumn is LEAVES!