Daegan Graduated!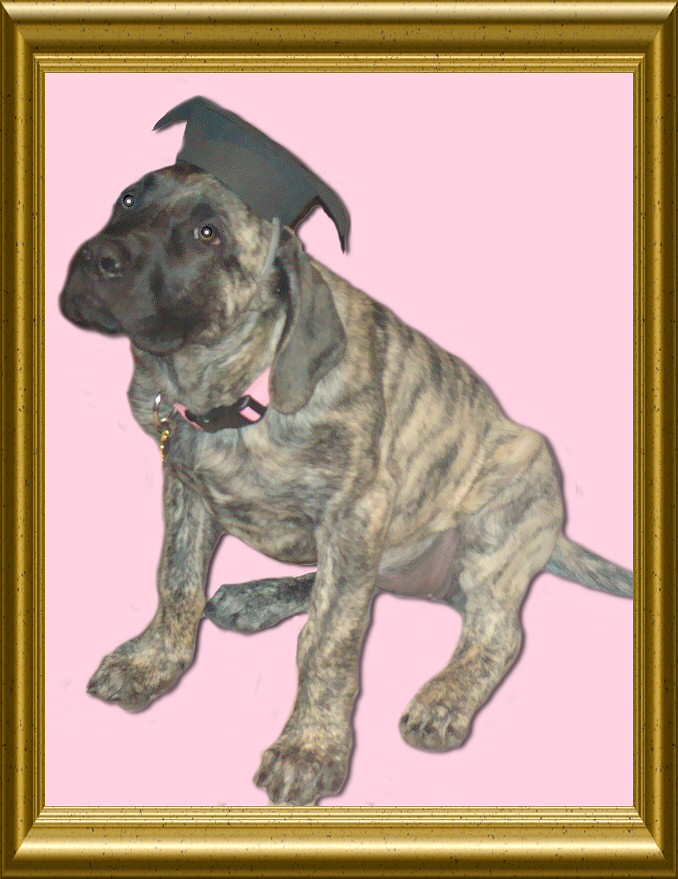 Daegan graduated from Puppy Kindergarten today, November 19, 2008.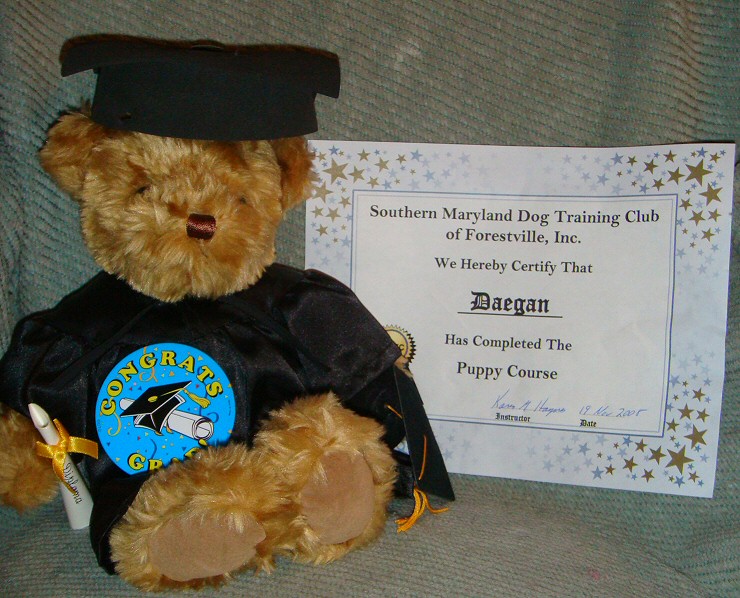 Daegan was awarded her first teddy bear for being the most improved puppy in the class! Daegan's teddy will be where she can see it, but it won't end up in her toy box!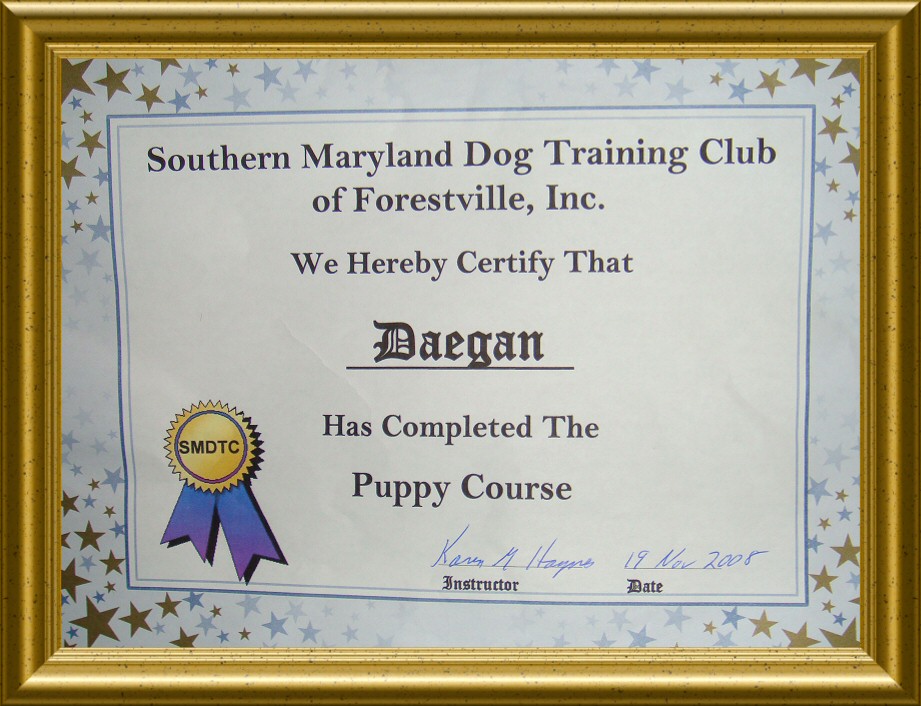 Daegan's graduation certificate.
Puppy Kindergarten's main purpose is to socialize puppies. In addition, beginning commands were taught and practiced. Daegan can now sit, sit-stay, down, down-stay, walk fairly well on a lead, and leave a treat until she is allowed to eat it. Pretty good work for a 3 1/2 month old puppy!
Daegan and I wish to say a special thank you to Karen Haynes, our instructor. She not only was very patient and kind, but she is a wealth of information about all sorts of dog breeds and their behavior. Her knowledge and teaching has been most helpful and appreciated. Thanks, Karen!