Happy Birthday, Daegan!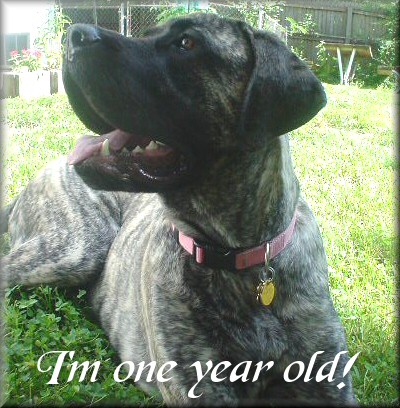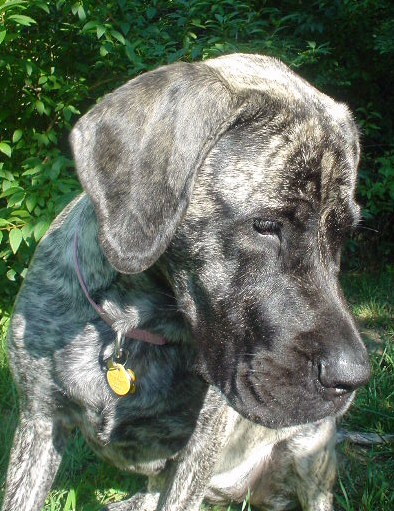 It is hard to believe that an entire year has passed. This once little bundle of 11 pounds is now 130 pounds. This pup that sat on my lap that first day at home now stands as tall as I do if she puts her paws on my shoulders. Although she still has another 2 years to finish growing, it is hard to think of her as a puppy! Daegan has become a wonderful addition to our family and it is almost impossible to think of us without her. She is wonderful with the grandchildren and looks forward to their coming to visit and play with her. She still has a lot of puppy in her. Her braided rope toy seems to be her favorite and she wants to play tug daily. She also has fun gnawing on her bones. She is the only dog we have ever had that wants you to hold onto the bone while she chews. I don't think we will ever have to worry about food aggression or possessiveness with this pup! For her birthday, Daegan got a can of "real" dog food. She usually eats dry kibble. It didn't take her long to finish off that dog food cake! And, no, she didn't have to blow out the candle. (Notice...her head fits easily on the dinningroom table!)
Click HERE for Daegan's birthday wishes...