Daegan at 11 Months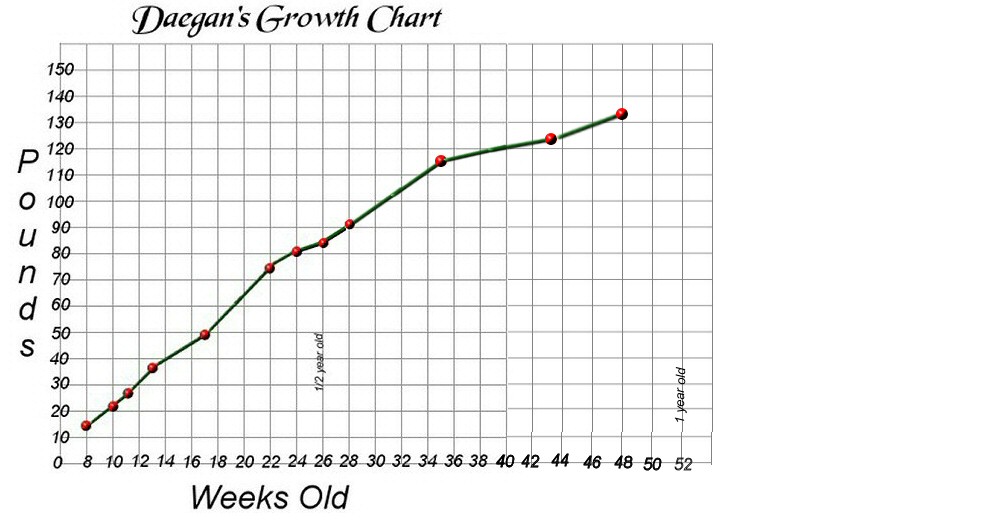 Daegan still likes to take her naps on the couch, even though she has a mattress of her own on the floor! Center picture is a close-up after we had some playtime in the back yard. On the right, our girl is growing up fast. In just a few weeks, she will be one year old.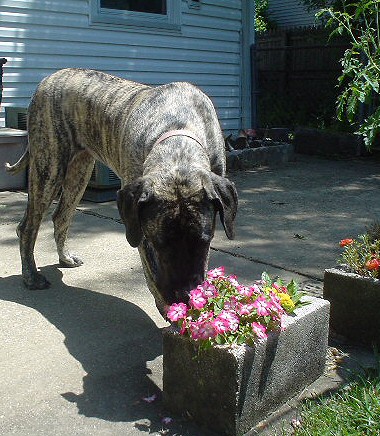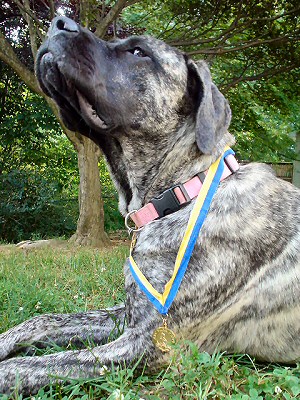 Daegan may be a BIG GIRL, but she still likes to stop and smell the flowers! And, she poses with her S.T.A.R. Puppy ribbon.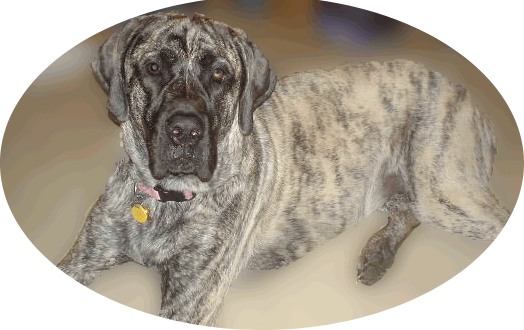 Daegan at 11 months of age. This shows her coloring. Some have called it reverse brindle. I really like the lighter fawn coloring with the black markings.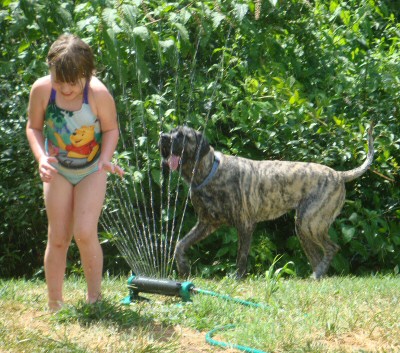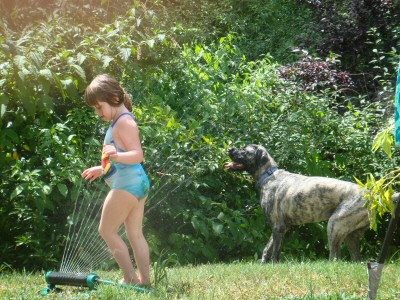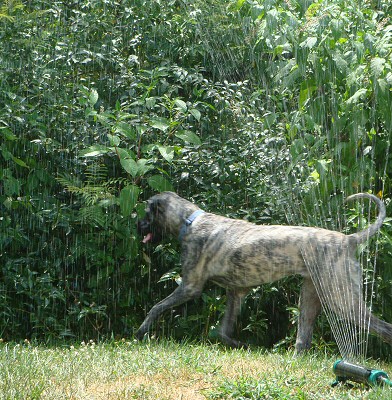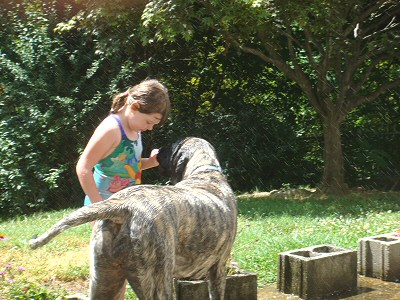 We had a really nice, sunny day today. Skylar asked to come and play. She and Daegan found lots of fun running through the sprinkler in the back yard!