2017-2018
>
2017 has been an interesting year. In addition to the two girls living here, our oldest granddaughter and her daughter (our first great grandchild) have moved in with us. Kieren and Jessie are quite interested in this little baby. Whenever Zanaya cries or squeals, Jessie is right there to make sure everything is alright. I think maybe baby squeals may sound much like her puppy yelps when she was caring for her litter. As the baby has grown (now 1 and 1/2 in Feb, 2018), she and Jessie have become great friends. Kieren usually just takes himself off to his mat to sleep!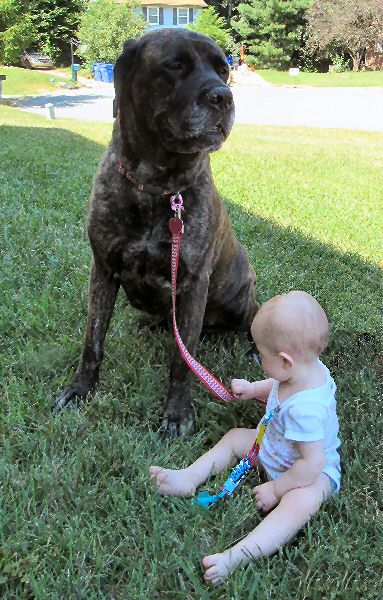 We celebrated Jessie's 5th birthday on a lovely day in June.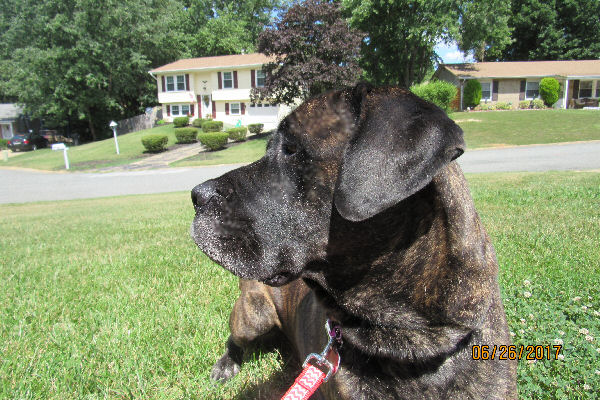 Jessie is so patient with this little girl, and Zanaya just loves "her" puppy.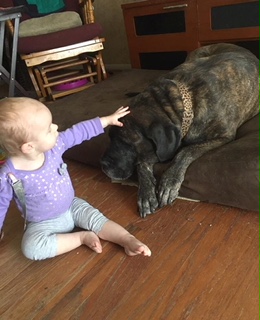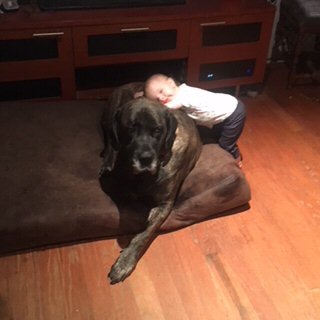 Jessie is ready for Christmas. "You are too busy putting a tree IN the house. Now, it's time to PET ME!"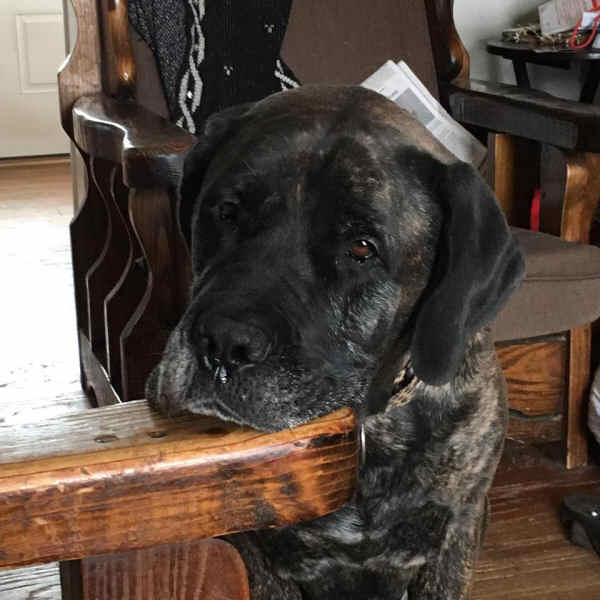 Kieren and Jessie have become good friends. Jessie isn't much of a dog toy player, but she will cuddle with Kieren from time to time.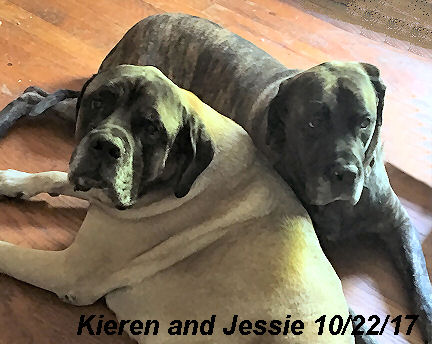 Very sad news. On February 6th, 2018, we woke up to find that our beloved Kieren had died. He had shown no sign of being ill and had just spent the day before enjoying life. He was just 2 months short of his 8th birthday. In all that time, his only vet visit for a problem was to fix a split toe nail. We are so missing this beautiful boy.