Daegan and Kieren
Daegan Turns 5!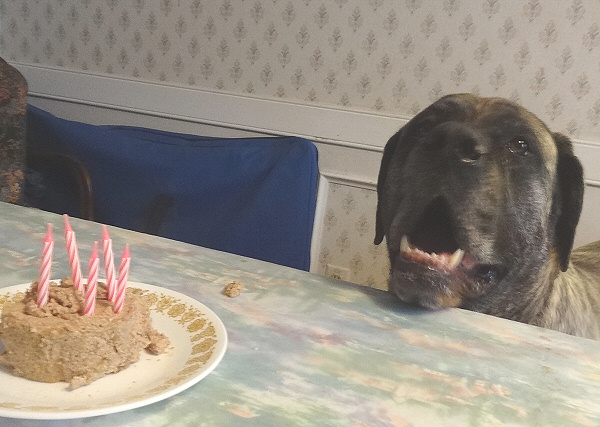 Daegan celebrating her 5th birthday.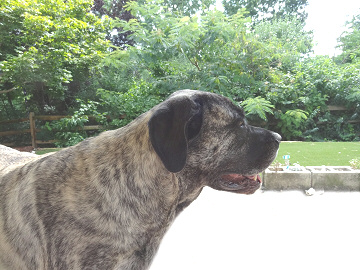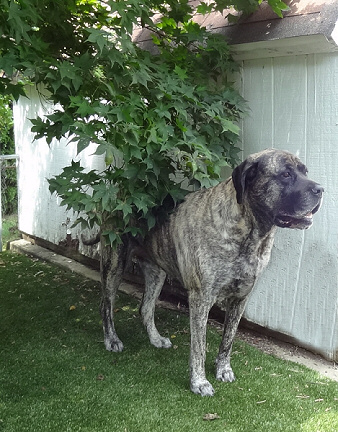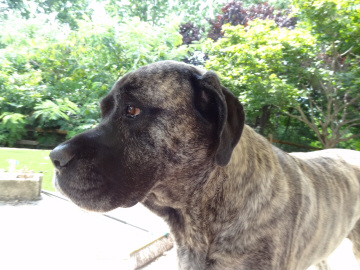 Here is our girl on her 5th birthday.
The "Grand Dame" of our fur family, Daegan has attained "mature" status. Her "sugar lips" are evidence of the passing of time. However, she still enjoys a playful romp with Kieren from time to time, and still loves to snuggle so she can have her ears scratched. Daegan remains the calm, stand back and let the crazy boy dog bound out the door first, dog. But, she will stand up for herself if need be. She shows little evidence of her tplo surgeries except for taking a bit longer to sit or stand up. Daegan and her girl Skylar are often found snuggled together on Daegan's mat. What a lovely girl this pup has turned out to be.