Daegan and Kieren
It's 2012 and time for a few new pictures!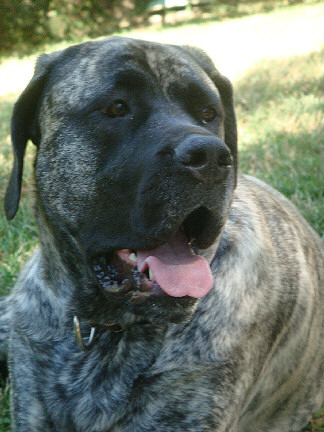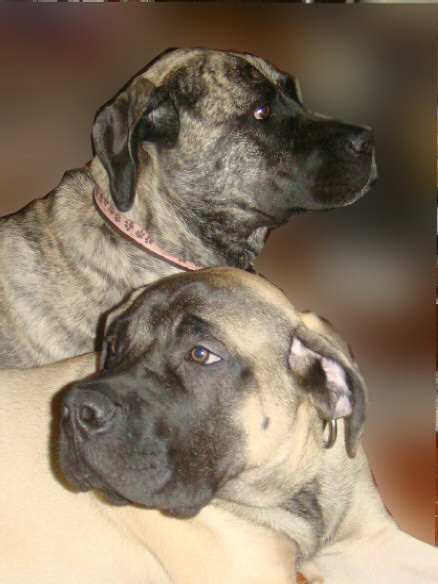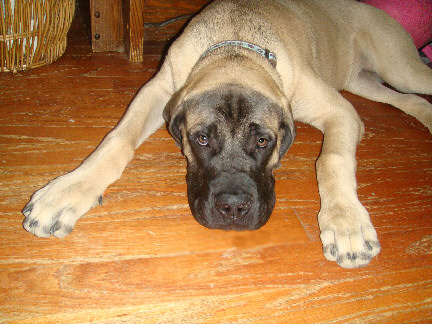 Daegan enjoys some quiet time at the end of the summer. The kids are back in school and the days are warm and calm. This year, only the two girls, ages 8 and 11, come to the house after school. Both dogs still have to monitor their homework, (I think they are really waiting to see if any snack crumbs drop on the floor). The second picture is a portrait of the two in an unusual quiet moment. Lastly, Kieren in his normal plop down on the floor pose. What is unusual here is that he isn't touching someone. He certainly does love contact with his humans. Both dogs are hovering around the 165 to 170 pound mark. They eat well and love to run it off chasing each other around the back yard...which is now MUD for the winter. Oh joy!
In February, Daegan had her semi-annual vet check up. Her weigh-in...176.4 pounds! This girl is beginning her 3-4 year old growth spurt. Kieren remains his sveldt 167 pound self, even though he is taller than Daegan at all points. This is Daegan with her regal look and Kieren being goofy!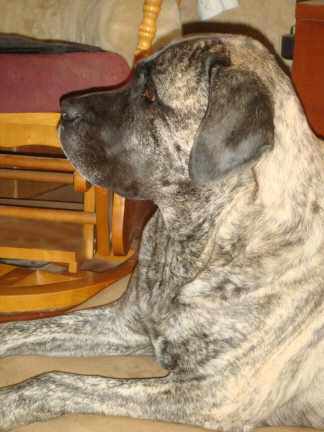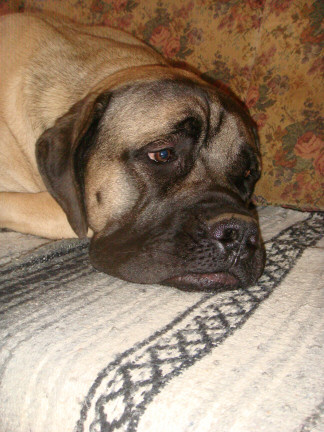 Finally, some outside shots!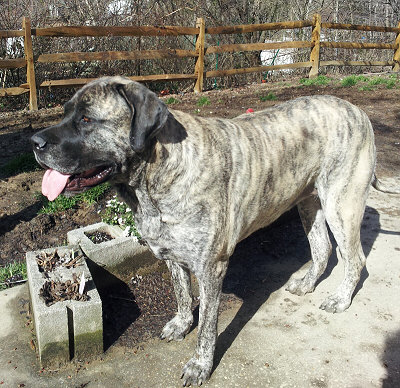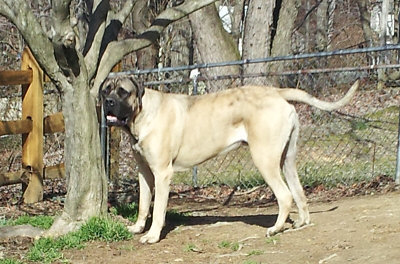 These shots give some idea of the size difference now. Kier is taller than Daeg in all areas. The head shot shows how much blockier Kieren's head is than Daegan's. His whole body is much squarer than hers.