Daegan and Kieren
Kieren Turns 3!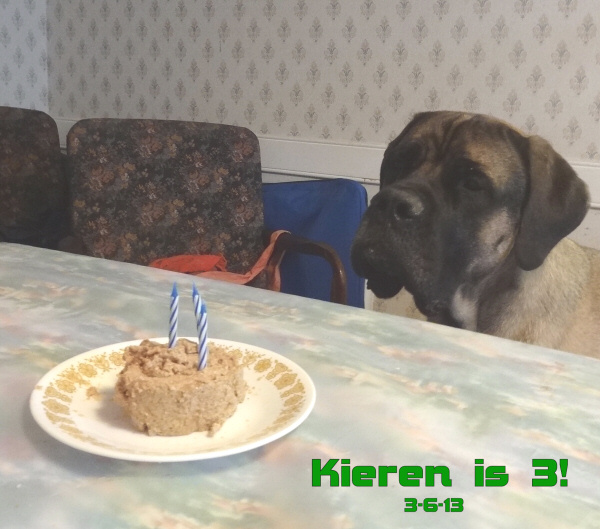 Kieren is enjoying his "cake" on his 3rd birthday.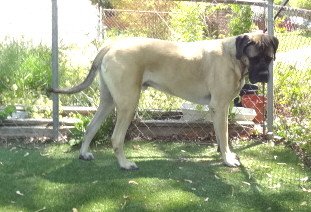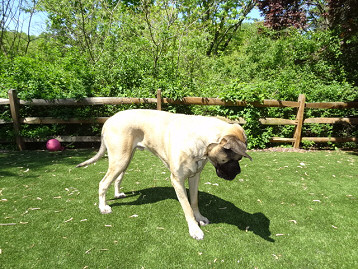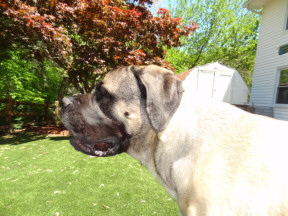 Hasn't Kieren turned into one very handome fellow?
Kieren continues to grow into a fine dog. He is maintaining a weight around 175 pounds, although he still has a bunch of filling out to do. He is taller than Daegan in all areas. Even though he is one year older, Kieren still has a lot of puppy in him. He enjoys a romp, and occasionally zoomies, in the back yard. Tug is his favorite came to play with Daegan. Because of her tplo surgeries, she usually plays while in a down position. Kieren is quite a bit stronger, but the dead weight of the down position gives Daegan an edge!