Our New Girl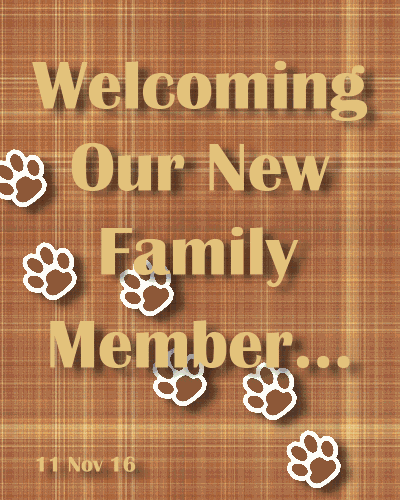 >
After losing our beautiful Daegan in August, we found that our home was in need of another female American Mastiff. As the saying goes, "Just like potato chips, one Mastiff just isn't enough". So, in November, Jessie James came to live with us. Jessie is from Hidden Acres Farm in Massachusetts. She was originally in the breeding program and had a litter of 15 puppies! However, due to an unfortunate medical problem, she had to be spayed and was no longer a part of the program. Although Jessie remained a family pet, Diane agreed that she would be happy in a smaller pack and we became Jessie's forever family.
Although Jessie is a little shy, as was Kieren at first, she has fit right into our home quite easily. She is happy to let Kieren continue to be the alpha dog, but she doesn't let him boss her around either. Jessie is about 6 inches shorter than Kieren from stem to stern and weighs about 30 pounds less (140 or so). Her coloring is fantastic. She is a dark brindle with amazing apricot (almost caramel) striping.
Jess has become my Velcro dog. She is very comfortable in her crate (the doors are always open for the dogs to "take a break" when needed or they just want to nap). But, the rest of the time Jessie can be found sitting or lying on my feet or beside my chair. She also has assumed Daegan's position of lying in the center of the kitchen when I am cooking.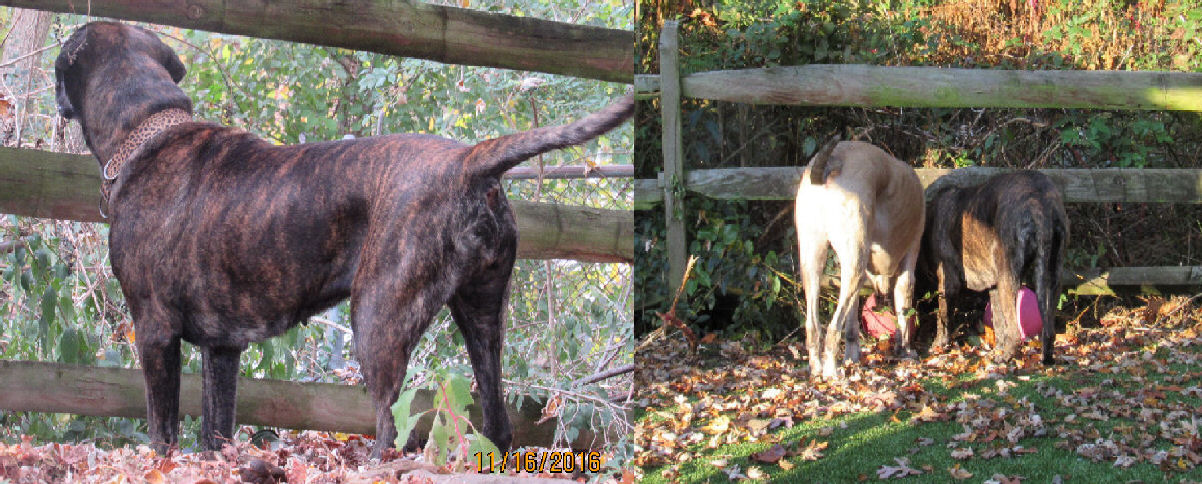 I finally got around to taking Christmas photos. With help from Skylar and a new box of training treats, we got both dogs to sit still and look at us at the same time!